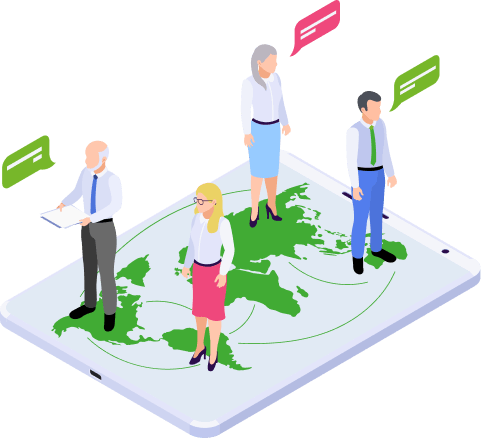 Company Policy
Equal rights
---
Clean Data Labs is committed to encouraging equality and diversity among its employees.
The flat structure of our company helps to work as integrated team of individualists with mutual respect for hard work, cultural diversity, and without gender barriers. We try to maintain a fair, creative, and friendly work environment. We thrive by building relationships among the employees through numerous meetings, training, and brainstorming sessions.
Development opportunities
---
The basic principle is that every employee can influence his or her development path. The company supports the employees by organizing or sponsoring relevant training, either strictly professional or related to personal development. The employees perform their tasks in a broader context of an entire project, which allows them to develop in additional areas. More experienced coworkers share their knowledge with younger team members in an organized and friendly manner. As the experience is gained, they all have a chance to be promoted.
Customer service policy
---
Clean Data Labs has had established well-defined customer service procedures for many years. At the same time, we take an individual approach to each client and improve our service process with each new project we undertake. Before starting work with the client, we carefully clarify the scope of the service by developing an operational plan in the form of a Study Protocol, DM Plans, and SAP. Occasionally we conduct internal and external to improve procedures. After each project we try to collect feedback from our clients to verify the level of satisfaction with our services. Sometimes we receive recommendations and letters of referral.